Pimali Hospitality Training Center, Nongkhai
---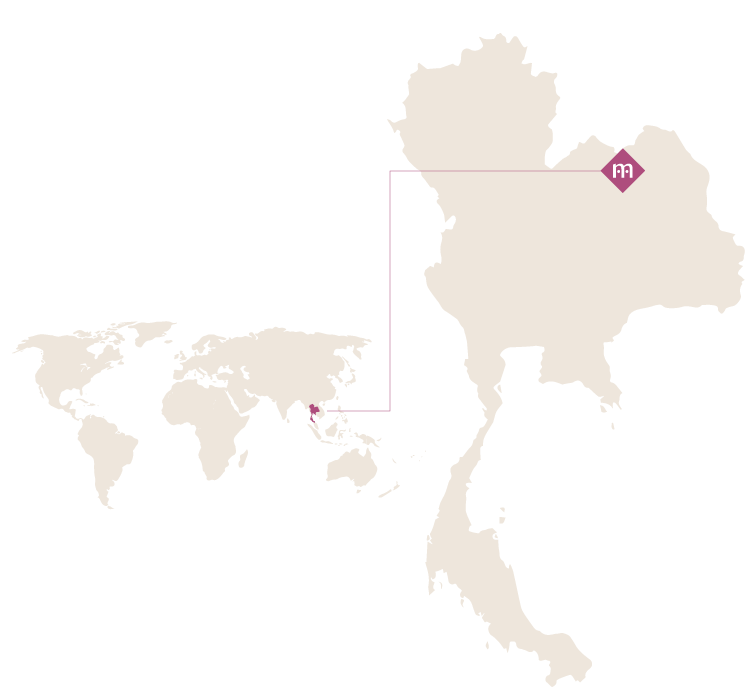 NongKhai is located next to one of the poorest regions of Thailand and has very few professional schools, particularly for girls. Once their mandatory education behind, the disadvantaged youths work in the fields or tend to move to the metropolitan areas in quest for work. Lacking any diploma, they are frequently exploited or have to resort to prostitution to survive.

The tourist industry being one of Thailand's economic pillars and a growth industry, there is a constant demand of qualified personnel with some knowledge of English.

The address is 182 / Moo 10 -Ban Kok Kong, Prah That Bang Phuan, Amphor Muang , 43100 Nong Khai.
---
2009

Stéphanie is staying with an orphanage, not far from where Pimali is now located. In the middle of the night, a dream shows her the direction of her future life.

2010 - 2013

Project put on the drawing board, search and collection of funding, prospecting land to purchase, meet with potential instructors and hotel groups to find out on the spot their interest to back the project.

2013

Land purchase near Nong Khai in north-east Thailand.

Dec. 2014

Leaving Switzerland with our 19-month-old daughter to settle in Nong Khai.

Feb. 2015

Construction of the Centre is kicked off.

Dec. 2015

1st course launched with 6 students.

2016

2nd course, doubling the number of students to 12.

2017

3rd course with 40% more students.

2018

4th course with +56% students.

Dec. 2018

Construction of dormitory for 30 girl, thanks to our generous donors.

2019 - 2020

5th course: the number of students declines by 30% vs the previous course due to the Corona epidemic during the training period.

2020

6th course: 20 students due to Covid
---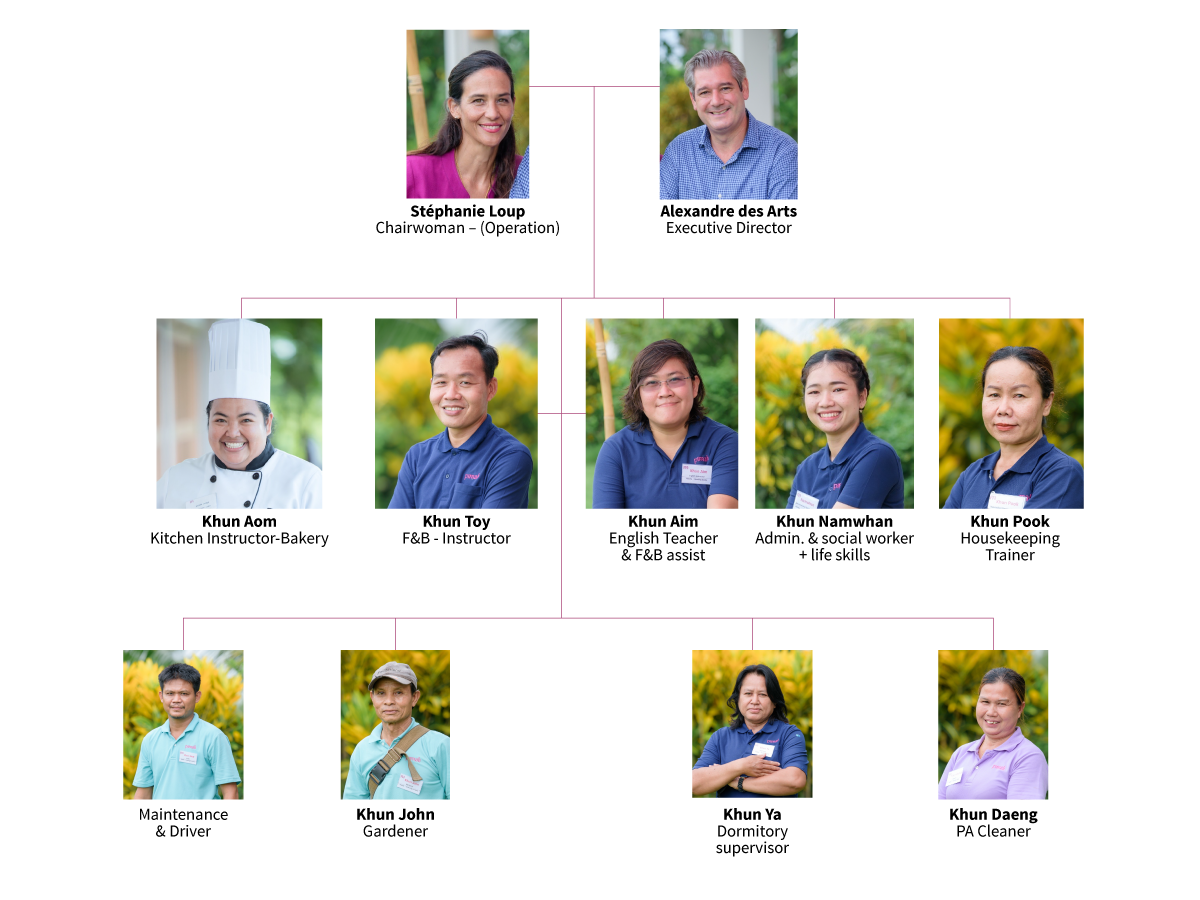 ---
Mission and objectives
PIMALI is a humanitarian (NGO) project based on the practical training concept of "Learning by doing".

The aim of the PIMALI project is to assist underprivileged youth and orphans aged minimum 17 and older, who have finished their compulsory schooling in Thailand. The aid will involve providing them with a basic practical hotel training of one year, in order to secure a professional future for them in the hospitality industry as well as financial independence.

PIMALI will help fight exploitation of disadvantaged young people and reduce poverty in the north-eastern region.
Beneficiaries
Target population concerned by the project / type and number of beneficiaries.

Disadvantaged young women and men coming from families who live in difficult circumstances and have a very low income, as well as orphans in the Nong Khai area. These young people must have reached the age of 17, they should have completed compulsory schooling (a must but not obligatory) and be very motivated to work in the hotel industry.
---
---