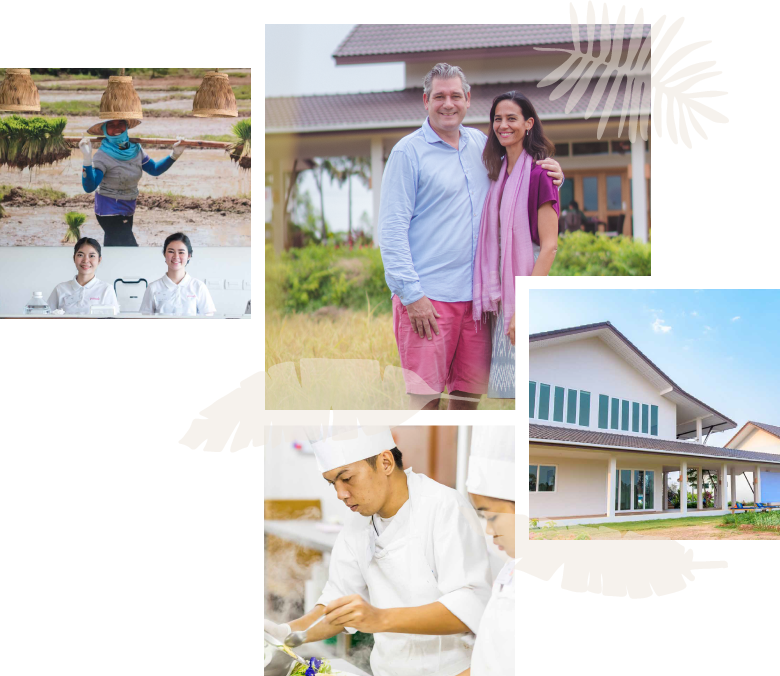 About Pimali
---
Initiated in 2013 by Stéphanie Des Arts-Loup and Alexandre Des Arts, Pimali offers a framework of vocational training to young Thai from disadvantaged environments or to orphans of the Nong Khai area.
Pimali is a practical training centre, able to accept numerous youths who must be at least 17 of age and completed their mandatory education.
Focusing on "Learning by doing", the training offered by Pimali enables them to acquire skills in different areas of the hotel trade and to put them into practice during a six-month internship.
---
Pimali numbers and results
Since 2013, we have offered a professional training to young Thaïs coming from a disadvantaged environment or orphans from the Nong Khai Regions.
82

%
obtain a job after their internship.
34

%
come from orphanages.
---
66

%
are from a disadvantaged environment.